Floral engagement dresses autumn and winter fashion 2016
There is no doubt that the printing engagement dresses with flowers is the perfect alternative to the nontraditional bride is seeking to give an impression a little from the traditional engagement dresses. 
Floral engagement dresses 
There is no more beautiful than transparent and romantic fabrics of flowers prints, particularly the soft pastel colors of light degrees of pink to violet , cyan and glowing yellow.
Also see:The most beautiful Pronovias' engagement dresses 2017
3 Quick Tips on choosing these Floral engagement dresses:
* Look for a dress decorated with flowers from the top or from the bottom only , they are the popular fashion.
* If you are skinny? Choose a dress with small prints even not to make your look appears overstated, but if you're a tall one, choose the dress , which is adorned with the largest size flowers where is the lively skirt , inspired by the gardens .
* If you want to look more courage, overlap with the fabric and layers, as well as the conflicting fabrics, choose the fashion that you are dream of. The mixing of fabrics and various features is a great way to highlight the beauty of the dress decorated with flowers.
Here are the top and latest designs of floral engagement dresses 2016;
Floral engagement dresses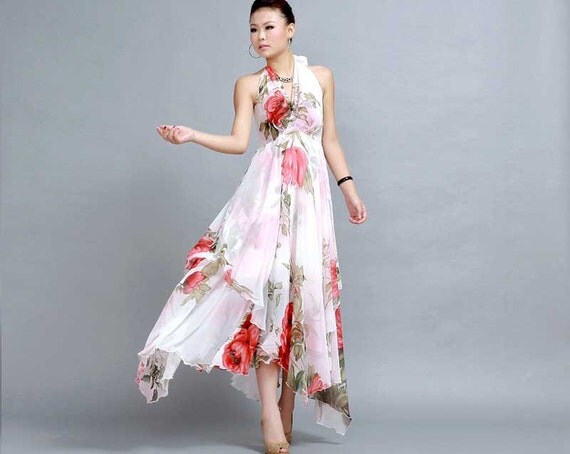 Floral engagement dresses