3 steps to maintain brilliance black hair dye
Every woman tend to dye her hair as she feels bored of its color or style, she love to try new colors or style to give her live a new look, so some woman may be bored of blond color and want to try such a strong color such as black, which has the benefits of show you face and its details more clearly and also your eyes as well, So why don't try to dye you hair with black color and follow the following steps.
black hair
"What woman needs" is advised you of the need to follow the following tips during and after changing your hair color to black color, even keep up the charming and attractive blackness and brilliance for a longer time:
1. Take care of the roots of the hair when you dye it, and if you're at home and want to dye it,  not tumble shampoo on your hair before coloring by at least four days, fats produced by the scalp will help the stability of the dye.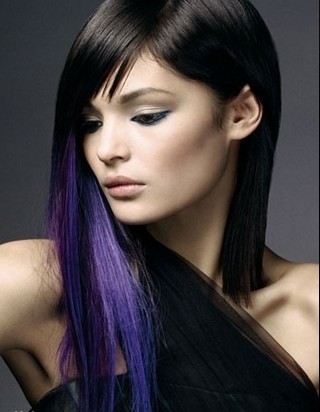 2. You should using custom of dyed hair care products, so choose products that contain the proportion of protection from the sun's rays, as well as antioxidants, these elements will help in maintaining a strong color and shiny hair.
black hair

3. Stay away from styling spray installer and polished hair products; because most of them contain alcohol components, which may harm you hair and prevent you from the stylish look that you are looking for.
black hair