5 Makeup tricks to enlarge small eyes
The small eyes are considered the most romantic and cutest eyes. By adding a few simple touches to it, you can be able to get the awesome attractive eyes . But with a lack of experience in terms of wearing make-up and how to apply it, women may resort to applying makeup makes her eyes look tight, and thus the eyes appear cumbersome and is absolutely unbeautiful.
Makeup tricks to enlarge small eyes 
"What woman needs" presents these tips for each small eyes woman even contest the right eye makeup that makes her eyes radiate with charm and femininity, rather than the more narrow and burdensome eye, these tips are:
Also see:Makeup Tips For Evening Eye's makeup
1. Do not wear a lot of black kohl inside your eyes, because it will make your eyes appear like deep into the interior and have non-obvious features. But if you are lovers of kohl, you can put black kohl under the eye in line with the lash line until the middle of your eye, and inside you can put white kohl.
Makeup tricks to enlarge small eyes

2-Focus on the density of eyelashes; The more dense and open your eyelashes, the more eyes appeared wider.
3. You can apply eyeliner tactics, which depends on drawing a fine line with the lash line until your eyelashes appear more intense, without that this will contribute to reducing the size of the eyelid.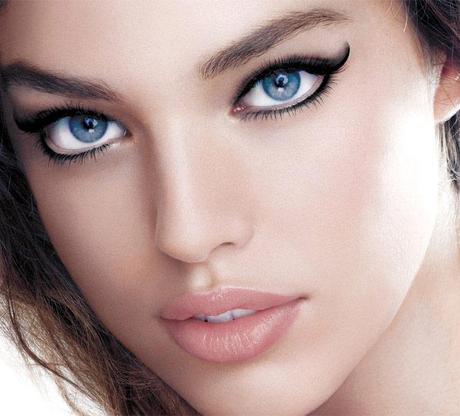 4. Use an Eyelash Curler to show a wider and more beautiful eyes.
5. Apply your eyeshadow with light colors. Whenever you came into the corner of the eye choose a darker color.
Makeup tricks to enlarge small eyes