Applying base cream for large pore skin
Many women suffer from the problem of large pores that appear on the entire face or on a specific area of it as forehead, nose, cheeks and chin. While this problem may be limited to oily skin, but they sometimes affect all skin types.
Applying base cream 
It is very important to adopt skin care routine based on exfoliation and moisturizing, but sometimes this is not enough and the pore remains clear. Foundation works very comprehensive and effective to cover large pores, but there are certain types and way that must be followed to prevent its emergence on the face.

 
Foundation types:
Try to select the lotions which are free of oils that cause the appearance of pores clearly. The compressed blend foundation is better than the liquid combination as it provides full coverage, it is light which make your skin look supple and pores not clear. Organic lotions, which is based on natural ingredients, have found a great success on the scale of hiding skin pores.
Also see: Makeup tips on choosing foundation cream
Applying base cream 
 
How to apply the foundation cream to hide the large pores:
After cleaning the face with cold water, put ice cubes lightly on the skin to help reduce the size of pores temporarily.
Apply primer cream as a base before applying your make-up. It is applied like a moisturizer, protective and provides a smooth surface, helping to stay up longer. There is a special type of primer assigning for reducing the size of the pores and called "Pore minimizer", which is rich in zinc, that works to alleviate the amount of oils produced by the skin pores and lead to the emergence of even more.

When applying the base cream, Use a small amount and apply it slowly, since a lot of make-up will draw attention to the pores rather than hide them. Try to use a sponge to spread the product better and to ensure full coverage on the face. We recommend blender sponge.
Apply foundation starting from top to down, this method helps to reduce the size of pores. If you use liquid foundation cream , Put powder on it for a best result.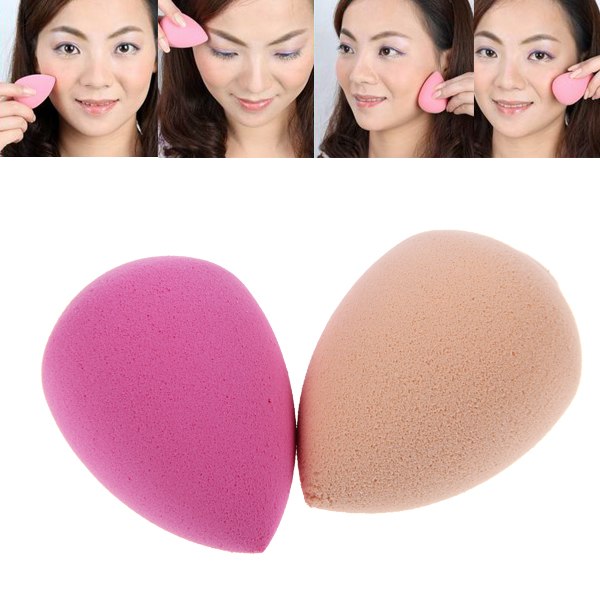 Applying base cream