Beautiful Velvet shoes styles winter 2019
Velvet shoes styles winter 2019 
There are many fashion trendies that we've seen within the fall and winter collections season 2018-2019, but the most stylish fashion trendies that drew our attention the woman shoes made from luxurious velvet fabrics, as well as shoes and handbags varied in terms of colors and styles too.
The most beautiful styles of velvet shoes
The styles and designs of these shoes made of velvet fabric are varied between the formal or evening designs with high heels, which we have seen at Prada, Jimmy Choo, Gianvito Rossi, and Tom Ford, While the casual or daily designs and styles of shoes without heel, we've seen at Alexander McQueen, and "N.21" .
Also see: Latest fashion of Winter shoes and bags 2016
There are also a great spread of the velvet handbags fashion trend that we have seen at Jimmy Choo, Miu Miu, Saint Laurent.
Velvet shoes styles winter 2019
The colors of the woman shoes made of velvet have varied dramatically, too . as we have seen many and many warm color fit the winter weather such as red, green, blue, gold, and pink, and black, of course.

View us these beautiful designs, choose the velvet shoes style, which would like to show up with it by next winter.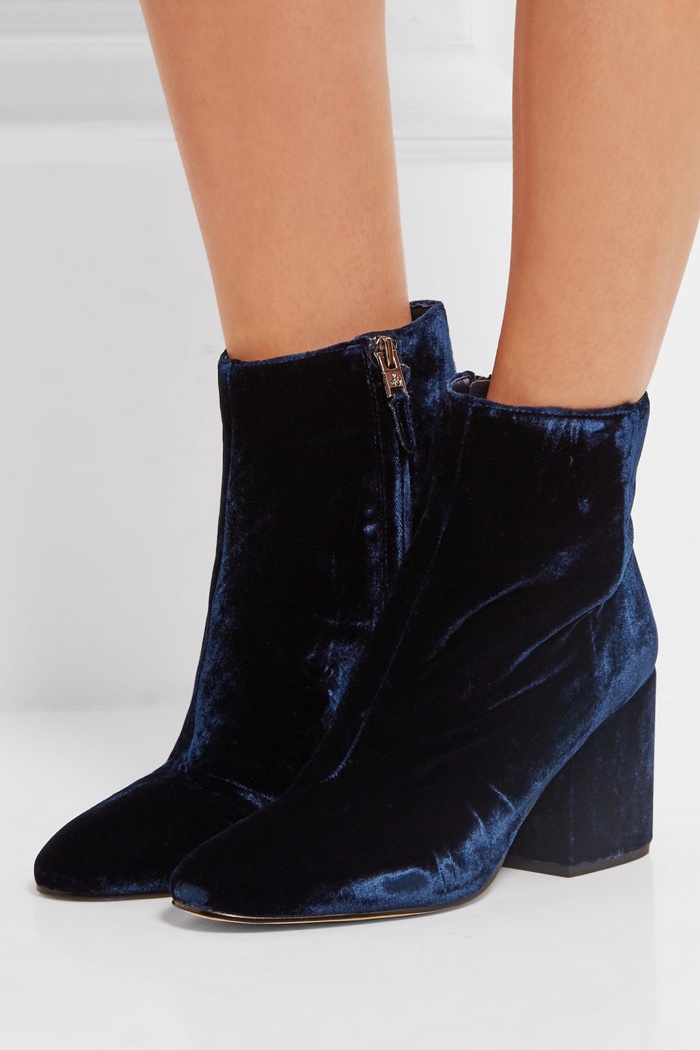 Velvet shoes styles winter 2019