Cooking
Creamy Mushroom soup with carrots step by step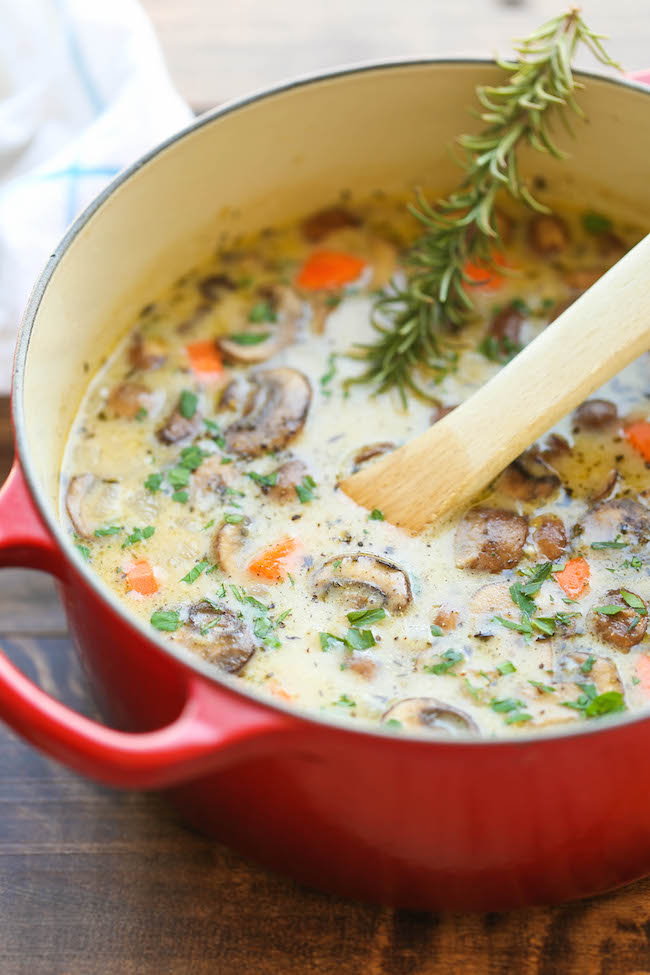 Creamy Mushroom soup with carrots step by step
In the winter nights, we need for hot delicious soup that can gather all the family talking all the night, here is a simple, delicious and healthy soup recipe full of value ingredients,"Mushroom soup with carrots" enjoy preparing it for your family.
Also see: Yummy Mushroom Cream Soup recipe you should taste
Ingredients for 4 people
4 medium-sized carrots (diced)
A cup and a half full-fat milk.
A Cup mushrooms (cut).
3 tablespoons butter.
1 medium-sized onion, chopped.
2 tbsp white flour.
Salt , spices, black pepper for seasoning.
For decorating:
Half a cup of cooking cream
Creamy Mushroom soup with carrots step by step

How to prepare
Put the butter in a cooking pot over medium heat until it melts, then add the carrots and stir for 3 minutes.
Add the chopped mushrooms and onions, stir for two minutes.
Put the spices, salt and pepper, then add the flour and milk, after that still stirring on the fire until it boils.
Dispute the soup in a small dished, and decorate with a spoon of cooking cream. Present your soup hot with slices of toasted toast.
Creamy Mushroom soup with carrots step by step