School Lunchbox Ideas
School meal is one of the most important meals for children, so mothers have to pay special attention to it, because it contributes greatly to the health and scientific upbringing of children.and we should we note that it should include some of the following food groups to provide your kids with the required energy and health.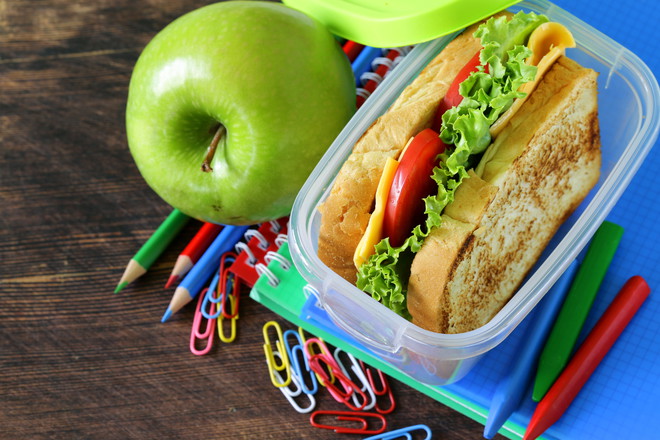 The food pyramid consists of six food groups:
1 – Cereals, rice: the group that gives the child the energy and fiber necessary to your kids growth, and the child needs four servings of this group a day (the serving is equal to a cup of grain, or a loaf of bread).
2 – vegetable group: the group that provides the child with vitamins, minerals, and the child needs two servings (equivalent to 2 cups) of this group.
3 – fruit group: It is similar to the second group, but it supply the body with energy due to containing sugars, so must be differentiated between the two groups, and the child needs two servings of this group, each serving as a piece of fruit.
Also see: Best Foods for your child brains
4 – Fat group: This group is the most important source of energy, we must not abandon them to maintain the the child fitness and energy, and do not overly give this group to their presence in other groups in certain proportions.
5 – Dairy Group: The main source of calcium necessary for the growth of bones, and teeth properly, and the child needs three servings a day (the serving is equal to a cup of milk, or 30 grams of cheese).
6 – Meat group: which gives us the animal protein in the growth of children, and increasing ratio of focus and attention. the child needs to two serving, each one is 100 grams, in addition to these six groups do not forget water and its importance to the child, water is the basis of life, as well as digest food well.
School Lunchbox Ideas
School Lunchbox Ideas