Cooking
Delicious Oat white soup with vegetables recipe
Oat white soup with vegetables recipe
Oat soup has a lot of benefits to suit all ages, is provide the body with energy and can be taken more than one way, It's a healthy dish rich in fiber, as well as low calories vegetables, it's so healthy, specially these winter days, which is inexpensive and available, as is oatmeal appropriate foods to diet.
Also see:  Oat white soup with vegetables recipe
Ingredients
4 tablespoons of oats
4 cups of water
One piece of (zucchini, Eggplant , potato, onion, carrot)
2 minced garlic cloves
Salt and Pepper
Thyme
Ginger
cinnamon
Vegetable oil
Chicken broth
Oat white soup with vegetables recipe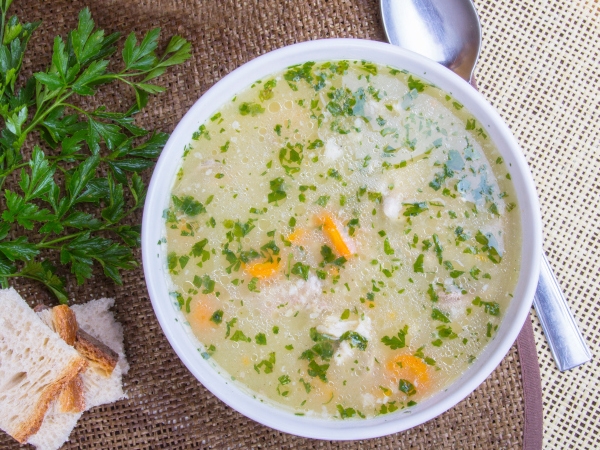 How to prepare
Cut vegetables and onions, and garlic in a medium-sized thin slices.
Place them in a saucepan and stir well all with spices and oil until they fry. Add water, chicken broth, and dry thyme, leave until they boil for five minutes.
Add parsley, coriander, oats, let boil for another five minutes, then taste the vegetables to make sure they are done, and make sure whether thy are in need to more salt, present you hot dish for your friends and family.
Oat white soup with vegetables recipe