Essential Spring staples in your wardrobe 2019
During this spring, there are some rules you must follow to show more attractive and suit the joyful atmosphere, among the popular pieces and bright colors, where you will be able to coordinate your beautiful outfits for your various occasions.
Also see: Elisabetta Franchi Fashion show Spring- Summer 2017
Leather Jacket
It's a staple in your wardrobe this spring, which can be coordinated in dozens of ways, with colorful skirts, medium-length dresses and jeans, especially if you choose them with beautiful designs decorated with flowers.
Colored Sunglasses
Add a fun and attractive touch to your spring outfits by choosing sunglasses with colored lenses in bright colors like violet or pink.
Nice hat
Do not forget the wide hat of straw or cloth, decorated with a wide tie, it will protect you from the sun and will increase your spring style.
Essential Spring staples in your wardrobe 2019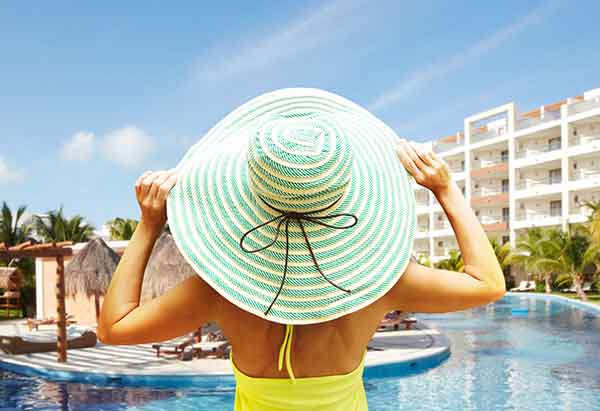 Culottes
It's another very popular piece this season. Choose your Culottes in bright colors such as green or red, and coordinate with colored tops with one shoulder or drop down shoulders.
Wide-heeled sandals
They are so convenient, practical, and fit your walking's during holidays or at any time of the day, you can select them with high or low heels and many designs available from different brands.
Essential Spring staples in your wardrobe 2019