Cooking
French Onion soup for a healthy diet
French Onion soup for a healthy diet
Today, we are going to provide you a healthy and easy recipe for your diet to prepare a delicious soup of onions and toast , Add to your table to help you burn fat quickly.
French Onion soup 
Ingredients
4 onions sliced into thin cross-section
4 cups of water or chicken stock
1 tablespoon of vegetable oil
1 teaspoon salt
Pinch of white condiment
4 slices of toast
4 slices grated yellow light fat cheese
2 tablespoons flour
Also see: 5 Effective burning soups in weight loss
How to prepare
Empties the heart of the bread and set aside.
Preheat oven to 250 degrees F and fry the empty bread for 10 minutes, then turns off the oven and leave the bread balls inside for an hour to dry and become ready to be a bowl of soup.
Heat oil in a saucepan and fry the onion until cooked a has little yellows color.
Add the flour and continues frying for a few minutes.
French Onion soup 

Add water or chicken stock, as well as salt as needed, and then pepper. Mix all well and continues cooking until the soup thickens slightly and bubbles begin to appear in it. But it must remain less dense soup of buttermilk.
If the soup is very thick, you can add a little broth or water to it.
A tablespoon of grated cheese or a slice of it are placed over each bread triangle. Bake cheese slices in the oven until the cheese melts.
Pour the soup in roasted bread balls and served with cheese toast slices .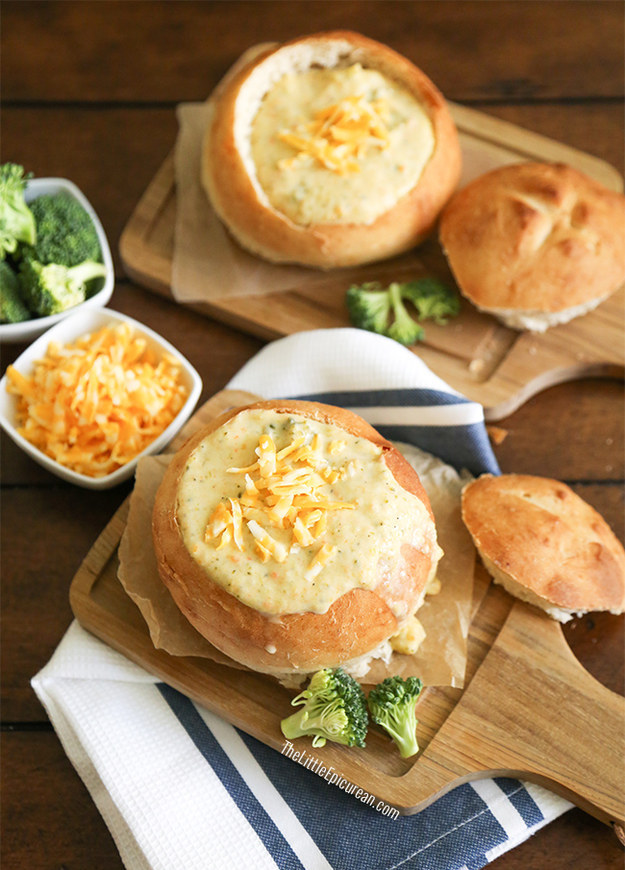 French Onion soup