Cooking
Light Cheesecake with strawberry jam recipe
Light Cheesecake with strawberry jam recipe
Here's how to prepare a light Cheesecake with strawberry jam, one of the most popular desserts in the whole world. It's an easy and delicious dish, all your family members will love it. It is characterized as a low-calorie dessert.
The amounts that your need to prepare light Cheesecake with Strawberry jam:
150 g light / diet biscuits
Teaspoon butter-fat-free
300 g light cream cheese
A cup light cream
2 tablespoons of Lemon Jelly
6 tablespoons strawberry jam without sugar
1 Spoon of light Sugar
Strawberries for garnish
Light Cheesecake with strawberry jam recipe

Preparing Cheesecake with Strawberry jam:
1. Bring a pot and put in it the biscuits after chopping, then add butter and mix until you get a rough combination. Bring an Easy open tray and add biscuit mixture and press it well.
2. Bring a small bowl, put jelly and dissolved in half a cup of hot water and let it cool down.
3. Bring a blender and Mix cream cheese with sugar, jelly and cream well until all ingredients are mixed and then pour cheesecake mixture over the cake tray.
4. Enter the refrigerator for 4 hours until frozen.
5. Bring a small bowl, put in it strawberry jam and added to a little water and warm then pour on the face of the cake, decorate its face with fresh strawberries and present to your guests.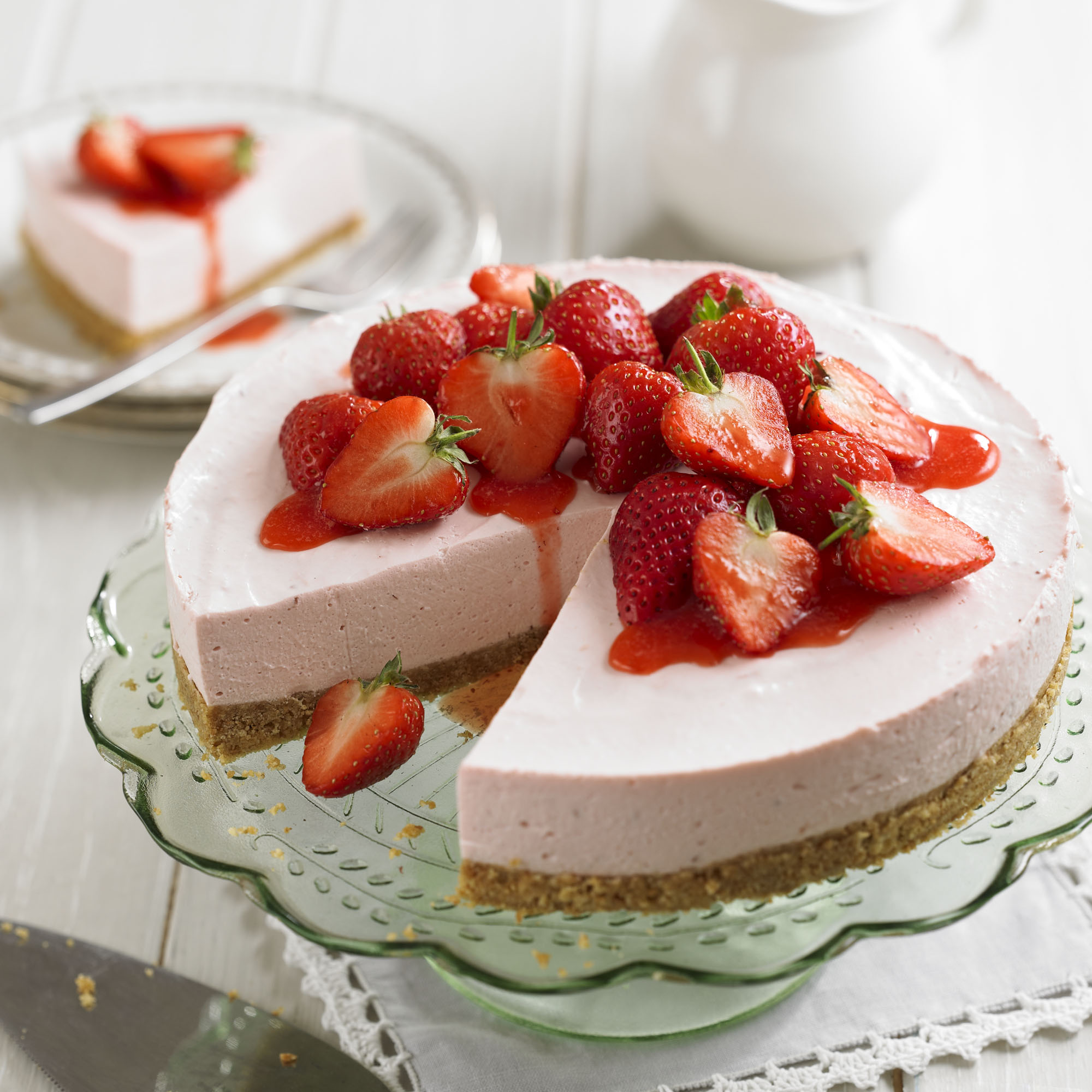 Light Cheesecake with strawberry jam recipe