Cooking
Lovely Lemongrass shrimp soup step by step
Lemongrass shrimp soup step by step
The shrimp soup with lemon is one of the most delicious soups that you can prepare on your table. Discover the recipe with "What woman needs" to prepare it as soon as possible, in order to get benefits of shrimp so healthy for your body and giving you the needed energy.
Also see: Delicious Oat white soup with vegetables recipe
Also see: Yummy Mushroom Cream Soup recipe you should taste
Ingredients:
– 8 shrimps
– 3 mashed garlic
– Big spoon of brown sugar
– Tbsp of tomato sauce
– lemon juice
– Lemon peel
– Cup of chopped basil leaves
– Half a cup of coconut milk
Lemongrass shrimp soup step by step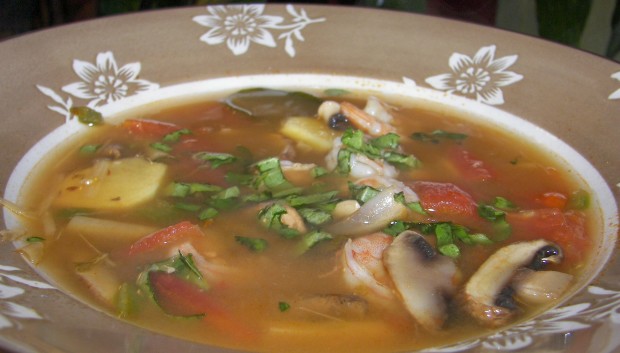 How to prepare:
– Put lemon juice, tomato sauce, garlic and sugar in a bowl and mix well.
– Soak the shrimp in salty water for 10 minutes.
– Heat the pan over medium heat and place the shrimp in a lemon mixture.
– Leave the mixture on fire until well done (about 3 minutes).
– Add coconut milk and mix for 3 minutes. Present hot.
Lemongrass shrimp soup step by step