Normal hair care tips you need to apply
Women are doing their best  in their own way with her hair care,  but  majority of women can not determine their hair type to ensure  getting healthy and beautiful hair . "What woman needs" will help you to know the normal hair type and the best way to take care of it.
Normal hair care tips 
It's a healthy hair that secretes fat the required extent for a beautiful luster. it has some wavy parties and some dry areas that need attention. How to take care of it:

-Rinse off your normal hair everyday, but Do not use shampoo more than once during a shower. your hair need little natural oils through applying natural masks and home mixtures. Use your appropriate conditioner only on the dry areas, if your hair is a mix between dry and normal areas.
Normal hair care tips
Cut your hair parties that suffer from embrittlement periodically. and Pay attention to your diet in order to make it  always balanced. If your hair parties are dry, apply your hair conditioner only on the hair parties not on the roots.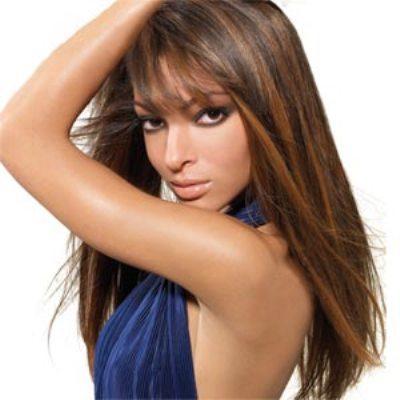 Massage your hair scalp when washing in order to stimulate blood circulation and improve hair health. Wipe your wet hair with a towel without resorting to destructive hair appliances. Use a brush instead of a comb as it helps to lay off the hair and give it great luster. at the end, Avoid the use of dyes that contain chemicals as it greatly affect the hair follicles and weakens it.
Normal hair care tips