Cooking
Roasted broccoli with Parmesan-  Healthy Diet dish
Roasted broccoli with Parmesan
Broccoli is one of the vegetables that help cut the appetite, as it contains fibers that help the body to feel full, so , it's very healthy for those who follow diet and are seeking to reduce their weight. Broccoli baked with Parmesan cheese is a grilled meal cut appetite with less calories.
Also see: Easy steps of healthy and diet fish with vegetables dish
Ingredients
Broccoli: 2 cup (cut flowers into pieces)
Garlic: 6 cloves (minced)
Olive oil: 2 tablespoons
Salt: ½ teaspoon
Tomatoes: a cup (mashed)
Parmesan cheese: half a cup (grated)
mozzarella cheese: half a cup (grated)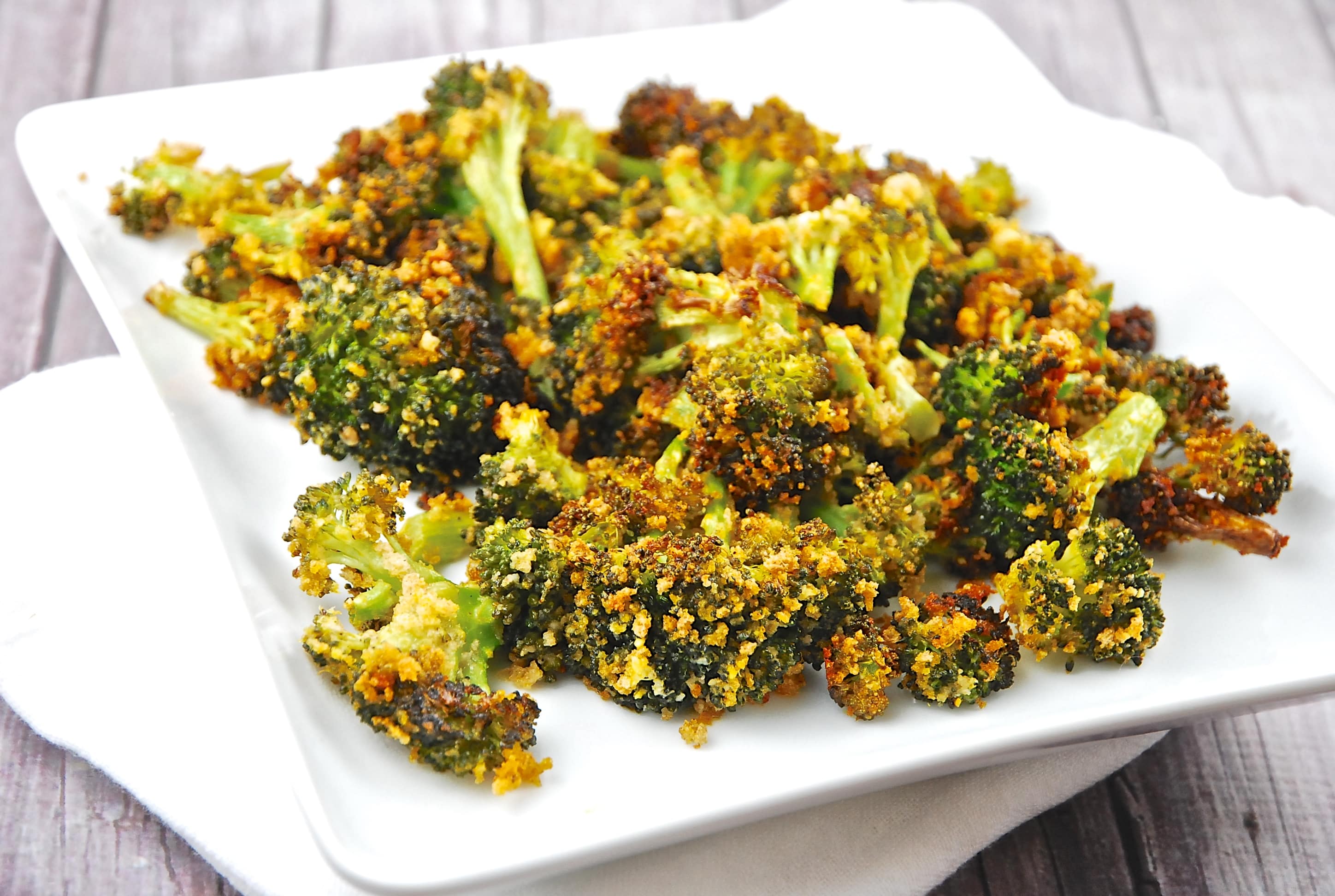 Roasted broccoli with Parmesan
How to prepare
1. Preheat oven to 450.
2. Place the broccoli pieces in an oven tray and Mix with garlic so that it distributed on broccoli then add a little of olive oil.
3. Add salt, Enter your tray in the oven for ten minutes and then turn the broccoli flowers on the other side to fry and become tender.
4. Take the tray out from the oven and add the tomato puree, then take it back to the oven for 10 minutes.
5. Take the tray out of the oven, distribute mozzarella cheese and Parmesan and again enter to the oven for ten minutes until the cheese melts and serve hot.
Roasted broccoli with Parmesan