Smart makeup tricks to maintain kohl eyeliner longer time
One of the most make-up problems faced by many women, especially with the high temperatures during the summer, is the instability of eyeliner in your eye for long periods, which spoil the shape of their eyes and spoil the entire makeup, there are some simple tricks that will help you overcome that problem and get a fixed kohl eyeliner for a long time and it lasts as much as possible, and these are the tricks:
maintain kohl eyeliner longer time 
· Choose the right type of kohl, and if you suffer from the problem of excessive sweat and instability of Kohl eyeliner, it's preferred to use gel eyeliner and apply it using an eye brush .
Also see: Avoid 7 Makeup mistakes that spoil your look
· Use the eye shadow with kohl eyeliner, then brilliantly apply your kohl upon the layer of your eyeshadow, this method keeps the kohl and gives you attractive eyes as long as possible, even with the intense heat.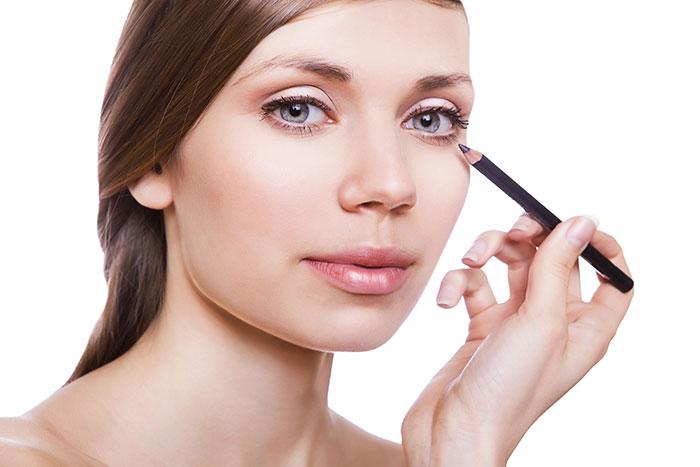 maintain kohl eyeliner longer time 
· Use liquid eyeliner for your upper eyelid , in order to get more intense and more attractive eyelashes, as well as stable and black kohl line.
· Your Face Powder is one of the best effective tricks that help with the stability of kohl and protect it from melting, only distribute little face powder on the area around the eye area to help absorb excess fatty secretions and sweat, which protects kohl from melting.
maintain kohl eyeliner longer time