Strengthen your nails with garlic and lemon
If you are having difficulty in the growth of your nails, and you like the long and strong nails, you can now solve this problem quickly, by using available homemade components available in the kitchen. Here's a quick and easy mix for your nail:
Strengthen your nails with garlic and lemon

Ingredients:
1 lemon
3 cloves garlic
A teaspoon of olive oil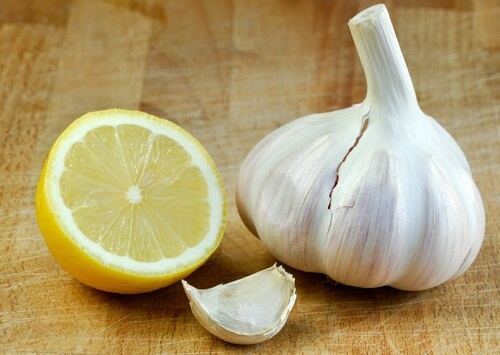 Steps:
Squeeze a lemon, then Peel the garlic cloves and slice them, Place the lemon juice , garlic and olive oil in a bowl and mix well, after that , Dip your nails into the mix for 10 minutes. You can keep its mixture in the fridge to be used at a later time.
Also see: The great benefits of coconut oil on your nails
Strengthen your nails with garlic and lemon

Garlic and lemon helps strengthen your nails and grow them quickly, as they remove your nails of the risk of fungal infection, while the olive oil removes all the stains. We recommend you apply this mixture per day, to get great result after a week.
This advantages of this mixture :
– It's components are easy and can be provided in your home
– Easy to prepared and do not require a long time
– Strengthen nails significantly and prevent them from breakage
– Protect you from fungus and diseases of nails
– Free of carcinogens that are harmful to the skin.
Strengthen your nails with garlic and lemon