The best four natural recipes to treat damaged hair, Hair damage may be as a result of exposure to pollution and poor care of it. Among the symptoms of dry damaged hair is brittle parties, splintered hair,  or lackluster hair. There is an aesthetic ritual using natural products to treat damaged hair. Find out here four natural recipes were used for the grandmothers to repair damaged hair.
 

damaged hair
Honey to repair the hair
Despite the known benefits of honey in relieving sore throat, but it is also used to repair damaged hair. For best results, we recommend applying a mask for an hour, cover your hair with a towel.
For making the mask, mix two tablespoons of olive oil, 3 teaspoons of honey and juice of half a lemon. After applying the mask, wash your hair with your usual shampoo .
Banana for Brittle Hair 
Although this may seem to you difficult, but vitamins and oils in the banana nourish hair and fix it and improve its flexibility. Make a mask of a few drops of almond oil and 3 teaspoons of honey, and put it on the entire hair. Wait half an hour and then rinse your hair with lukewarm water. Preferably wash hair with your usual shampoo after applying the mask.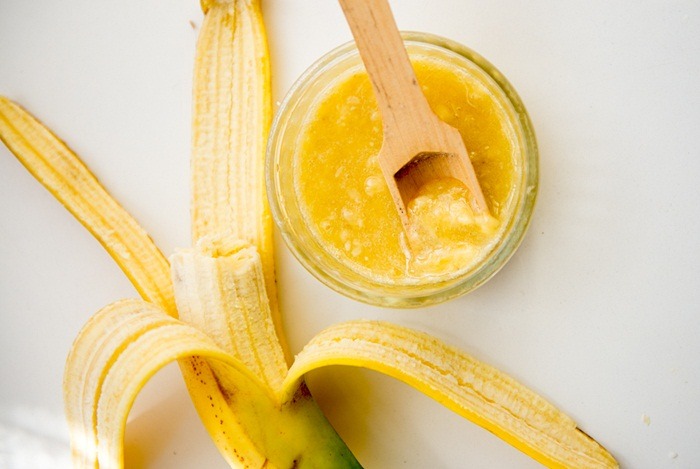 damaged hair
Avocado oil for hair pale
Avocado oil is used in many cosmetics. It contains vitamins E and R moisturizing, it is excellent for your hair. To make this recipe, you need to pulp avocado and egg yolk and a tablespoon of olive oil. After mixing the ingredients, mix and put on a full hair. Leave on for 15 minutes and then rinse and wash your hair.
Mayonnaise for dry hair 
 It is very effective to moisturize the hair. Mayonnaise is made from three nutritious products, namely oil, eggs and vinegar. It is also possible to add a little lemon or honey or avocado.
To prepare the mask of mayonnaise, whisk the egg with a little lemon on the fire, stirring constantly so that you get a creamy mixture. Add 250 ml of cold oil and whisk. You can now use the mask.
For best results, apply the mask for 15 minutes with hot towel covering your head. wash  hair well and then rinse. If your hair is very dry, add avocado pulp and 3 teaspoons of honey to the egg.
damaged hair