Cooking
The Delicious Thai roast duck recipe
The Delicious Thai roast duck recipe 
Do you try the Thai food, Do you like it? Why don't you try this healthy delicious recipe of the roast duck on the Thai manner, here are the ingredients and the method, So easy recipe.
Thai roast duck recipe 
The ingredients:
• Duck breast: 190 grams
• Chinese Broccoli: 80 grams
• Red pepper: 3 grams
Sauce ingredients:
• tamarind water: 20 grams
• oyster sauce: 10 grams
• Soy sauce: 10 grams
• White sugar: 3 grams
• Salt: 2 grams
• Green pepper powder: 2 grams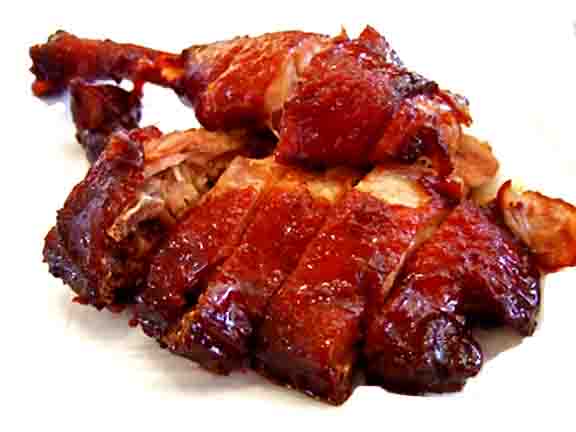 Thai roast duck recipe 
How to prepare:
1. First , Grill the ducks pieces in a coal stove; until cooked perfectly, and the turn into each side  every 3 minutes.
2. Mix all the sauce components together to get the lovely Thai sauce.
3. Place the duck grilled pieces on a furnished boiled broccoli dish, then pour the sauce over them and decorate with pepper and red sticks of coriander. we hope you like this easy and delicious recipe.
Thai roast duck recipe