Nails
The latest nail polish trends and ideas 2019
The latest nail polish trends and ideas 2019 
Fashion and new trends don't related just to clothes or jewelry or even hairstyles, as it also includes the nail polish ideas, which comes with the beginning of every season  with new, innovative ideas and colors to suit the variety taste of women, so today we are bringing you the latest trends and ideas of the nail polish painting of winter 2016, to add the warm color to your hands and whole life.
nail polish trends and ideas 2019
First , "What woman needs" is going to give you some simple tips and steps of applying nail polish on your own at home, we hope you like it.

Make sure that the tools , which is necessary for processing, is so clean to prevent infection, then you should remove the old paint by using cotton sticks and good paint remover. Use your own file to trim your nail in one direction, but take into account, don't trim your wet nails because they are more susceptible to cracks.
nail polish trends and ideas 2019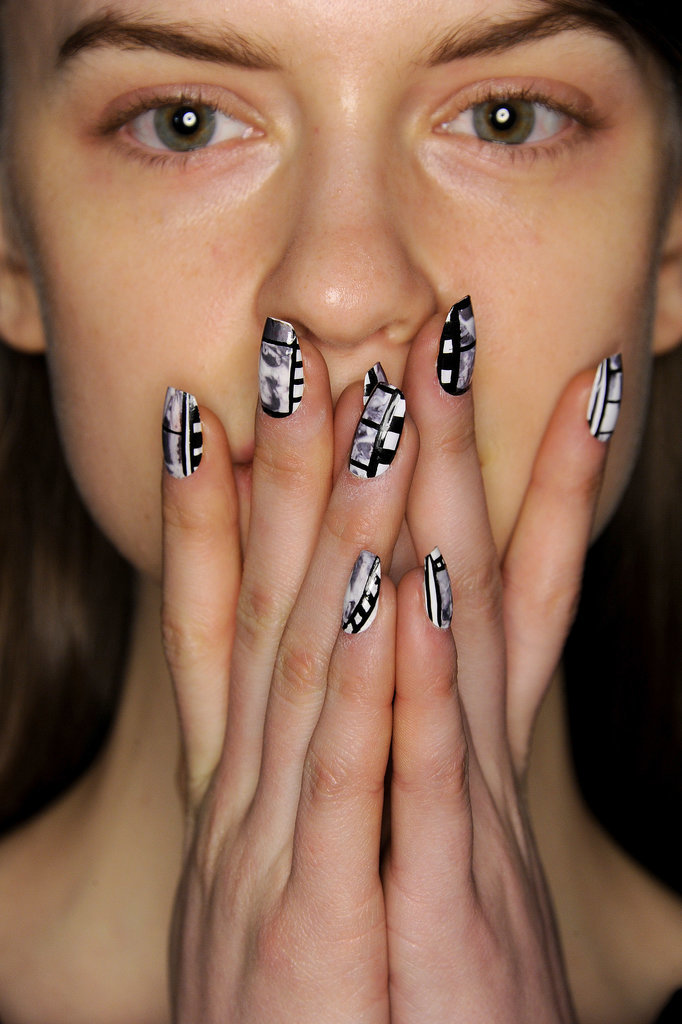 After that you can soak your nails in warm water for 5 minutes, you can also add a few drops of any essential oil you prefer , as little English salt and a few drops of lemon juice is added to get rid of the old  nails color and yellowing.

Apply a little of Vaseline on your hand and nails with gentle massage thoroughly to maintain good moist.
Wash your nails using a nail brush, then use suitable skin peeled to rub your hands and get rid of dead skin.

Apply the base coat of paint and leave to dry then apply nail polish of your choice. Place one layer of paint "Top Coat " to protect your nails from external factors and maintain a constant coating for longer period. In the end Use a cotton sticks to clean up the edges of the nails and get rid of the remnants of paint. you have got now the most stylish nail paint.
nail polish trends and ideas 2019