Nails
The modern Glitter nail designs for fall 2019
The modern Glitter nail designs for fall 2019
Nail polish is one of the important accessory to every stylish and elegant woman who search for the luxury and all the new on the fashion world, the nails designs and colors have also a fashion that change and develop from season to another, to give the lady the elegant view that she deserve. About this year fashion we see that The glitter colors of nail polish have overshadowed for this winter, and issued most of the brands shiny cosmetics , different colors. Here in this topic last five versions of the nails shiny coating.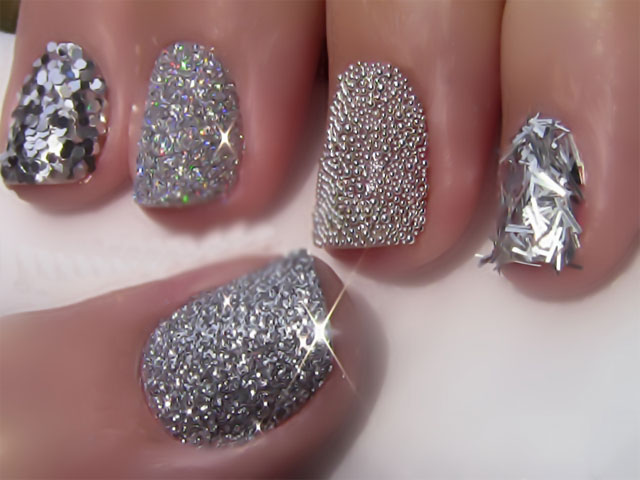 Glitter nail designs 
An effective way to remove the glitter paint
– Put a little oil on the skin and the area around the nail.
– Put your hands in a bowl of acetone, and  sink the entire nails into the container.
– After 5-6 minutes, you will notice how the paint had removed and drowned in the pot. Lift up your hands from the bowl, then use a cotton of acetone to remove and clean the few remaining spots.
– After this step, rub your skin with oils that will protect the skin and improve nail growth.
Glitter nail designs  
Newer versions of glitter nail polish :
1.Fresh Glow Luminous Fluid of Burberry

2.Le Vernis Nail Colour Troublante of Chanel

3. Yves Saint Laurent Beauty of "La Laque Carmin D'or" 

4. Vernis In Love Rouge Midnight of "Lancome"

Glitter nail designs