Healthy Anti-aging foods for your skin
It is common knowledge that the world of nutrition and food is closely linked to skin care. Whatever you eat in secret or in public, will appear on your skin. Studies have shown over the years that some foods have amazing benefits in fighting aging and wrinkles while others strip your skin of freshness and glow. In the following, some healthy foods.
Also see: 6 Beneficial healthy food for supple skin
Dark chocolate
In addition to protection against heart disease, stroke, etc., the compounds in dark chocolate may support sunburn resistance and other damage from exposure to ultraviolet radiation. How? Studies indicate that these powerful antioxidants increase skin density and reduce roughness during increased hydration and blood flow to skin tissue. The researchers say these benefits come only from dark chocolate, which contains at least 70 percent of cocoa.
Flax seeds
For less wrinkles, take half a tablespoon of flaxseed a day. Researchers found that flaxseeds contain an abundance of omega-3 fatty acids also known as good fats that protect your skin by attracting water to the skin cells. Flaxseed is also rich in fibers, and antioxidants that some studies have found to improve blood sugar levels and protect against some cancers.
Healthy Anti-aging foods for your skin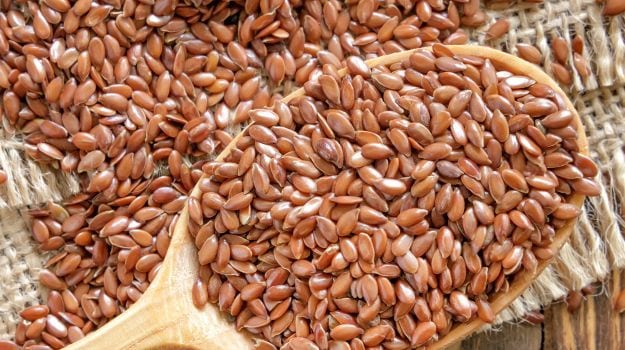 Almonds
Almond is rich in Vitamin E, protects against sun damage, and is often added to skin creams. In a study, when participants received 14 milligrams of vitamin E per day, the amount found in 20 almonds, they had a lower proportion of sunburns, a lower proportion of ultraviolet light than those who abstained from having almonds. The almonds are rich in kercetin, such as tea, apple and onions, which also protects against UV damage and collagen collapse that causes wrinkles.
Salmon
This type of fish contains vitamin D, which is responsible for keeping your heart healthy. At the beauty care level, it helps moisturize your skin from the inside to outside.
Healthy Anti-aging foods for your skin