Trendy Hair tattoo stickers 
Tattoo shapes and forms have changed largely recently on unusual ways and styles, having been confined to the brows and or makeup eyeliner, We have heard lately of the new trend of "hair tattoo stickers", which is divided into two parts. For more information on Hair tattoos stickers, follow us on this article through "What woman needs" site.

 
A non-permanent hair tattoos stickers: it's applied quite easily and disappears in seconds, Recently, a new type of tattoo, a non-permanent hair tattoos stickers, where you can use it during the day and when you wash your hair will disappear entirely.
Also see: Latest stylish Henna tattoo designs 2016 Trendy Hair tattoo stickers
Today, Hair tattoos stickers are so distinctive and popular with girls and fashion trackers and also among Hollywood starlets, these kind of stickers are featuring of diverse forms and styles which satisfy all tastes as well as it is available in the blockbuster metallic colors to shine on a woman's head.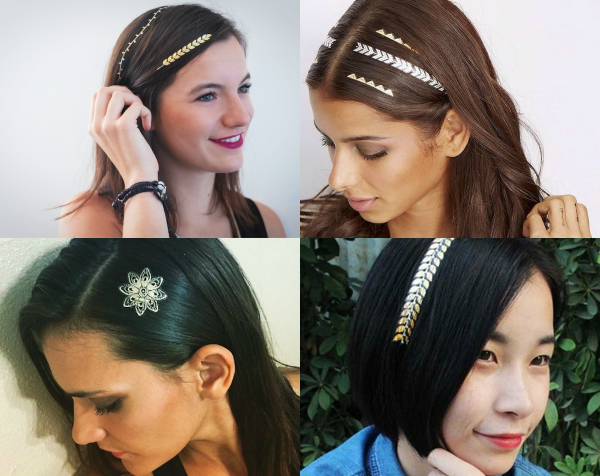 This tattoo is applied to the hair quite easily just by wetting the sticker and put it on the hair, which is applied to the hair and skin without any damage mentioned that may cause hair damage. Singled tattoo on the hair and stuck to it , as for removing it, it's too easy either brushing or combing hair or by washing hair with water and traditional way.
Trendy Hair tattoo stickers