Yummy Mushroom Cream Soup recipe you should taste
"What woman needs" provide you today a delicious dish of the rich soups and is very delicious too. Mushroom Cream Soup is an appropriate dish can be prepared with lunch meal to distinguish and give a good and rich taste.
Mushroom Cream Soup recipe 
Ingredients
Mushrooms: 400 grams
Butter: 3 tbsp
Onions: A chopped one
Garlic : one clove (minced)
Celery: a large spoon (minced)
Chicken broth: 2 cubics
cream : A cup
Milk: 2 cups
White pepper: half a teaspoon (crunched)
Hill: ¼ teaspoon (crunched)
Nutmeg: sprinkle of
Turmeric: ¼ teaspoon
Also see: Chicken noodle soup with spinach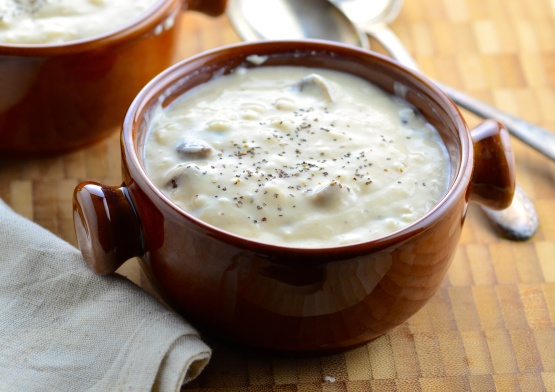 Mushroom Cream Soup recipe 
How to prepare
1. Wipe mushrooms gently with wet towels, and chop into small pieces.
2. Place butter in a stainless pot on the fire until it melts and then placed the onion, garlic and celery and stir well for two minutes , then place mushrooms and stir for two minutes until you get the brown color, then add the rest ingredients except the cream and stir well and leave 20 minutes.
3. Place , finally, the cream and still stirring the soup, and leave for another five minutes, then remove out the fire, pour in the soup dishes and adorned with slices of mushrooms and served with hot French bread or baguette bread.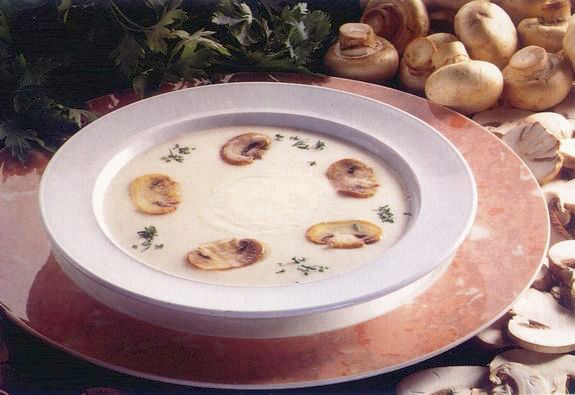 Mushroom Cream Soup recipe